Version 0.3 of the iWPhone WordPress Plugin and Theme now supports native WordPress menus! You can easily add navigation to your mobile site which is independent of your normal site.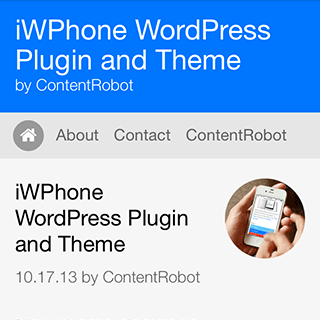 Instructions:
In the WordPress Dashboard select "Appearance > Menus".
Click the "create a new menu" link.
Give the new menu a name like "Mobile Menu" and hit the "Create Menu" button.
Add menu items from the column on the left.
Under "Menu Settings: Theme locations" check on "iWPhone Menu" and then hit the "Save Menu" button.
You can now view the theme on a mobile device and you will see the menu below the header.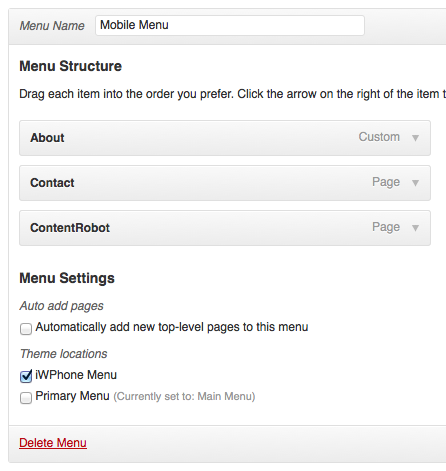 Notes:
You do not need to add a "Home" link, one is automatically added and linked to the home icon
It is best to keep the menu names short and only have a few menu items (we are working on a more robust menu solution for a future release). If you have more items they will wrap.
Multi-leveled navigation is not supported at this time