Quickly following the release of version 0.1.3 comes 0.1.4 which is now available in the official WordPress plugin directory. Having the plugin in the official directory will make it much easier to push out updates to all users (and we have some cool stuff coming real soon.)
This release also makes the iWPhone theme available for site visitors that are using Android phones.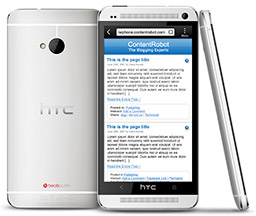 We are planning on many exciting enhancements to the plugin so make sure to subscribe to our RSS feed or follow our Twitter account.